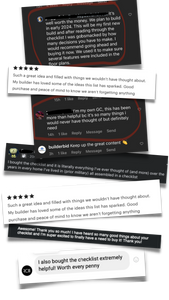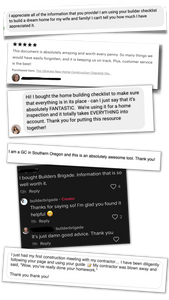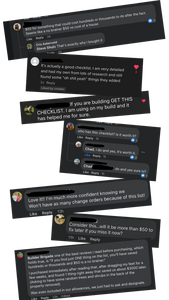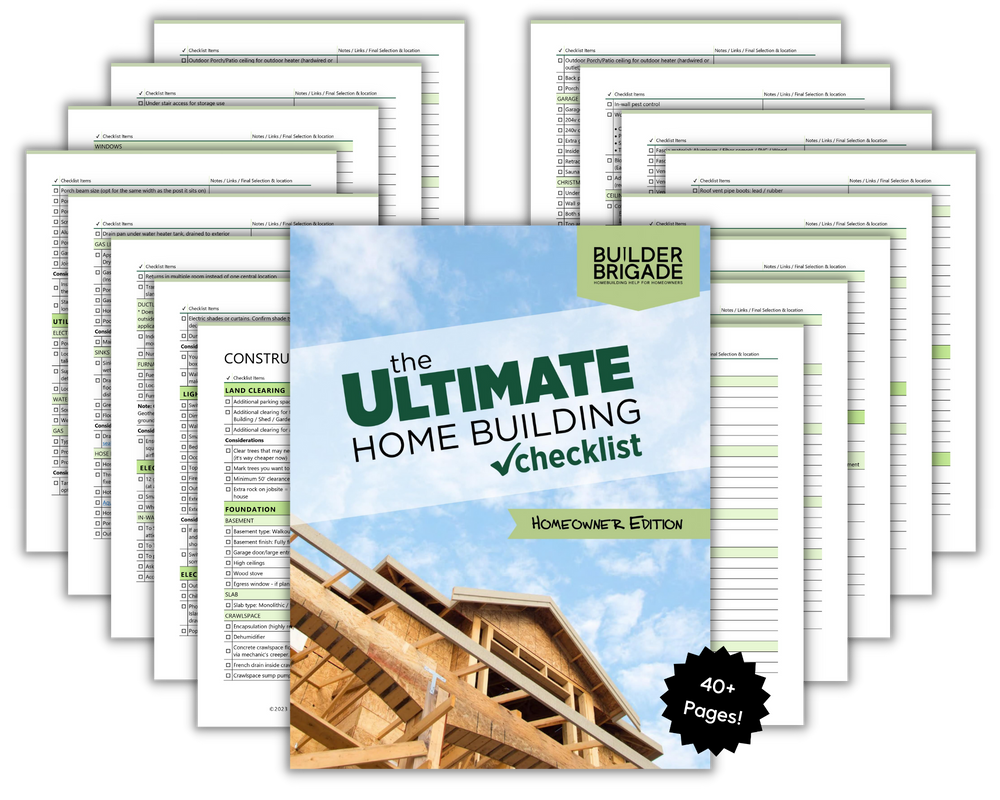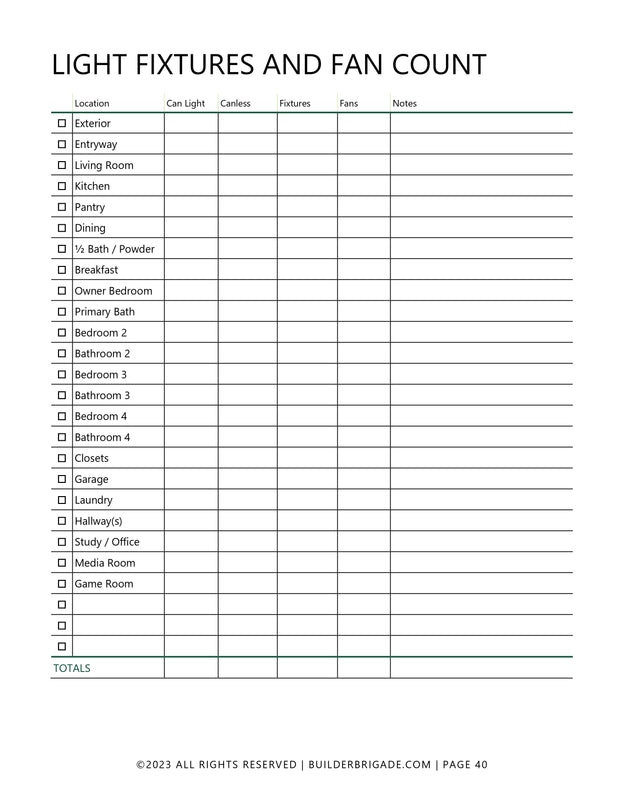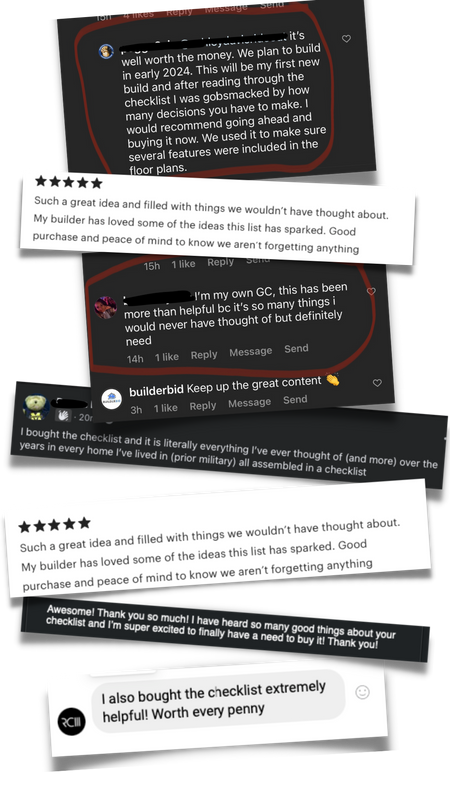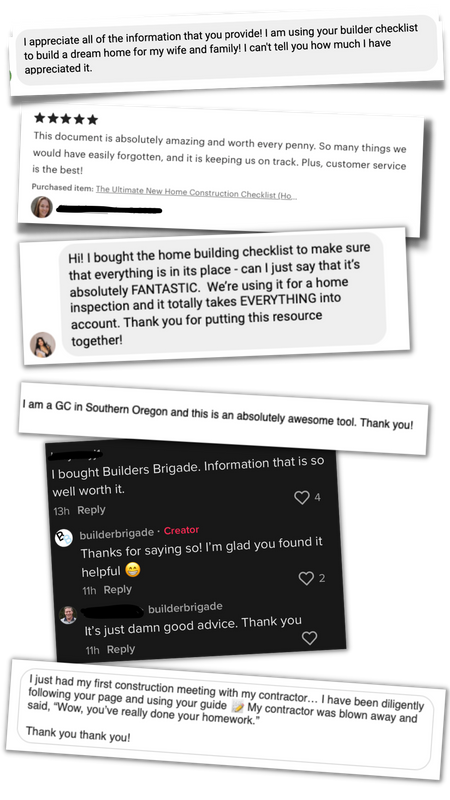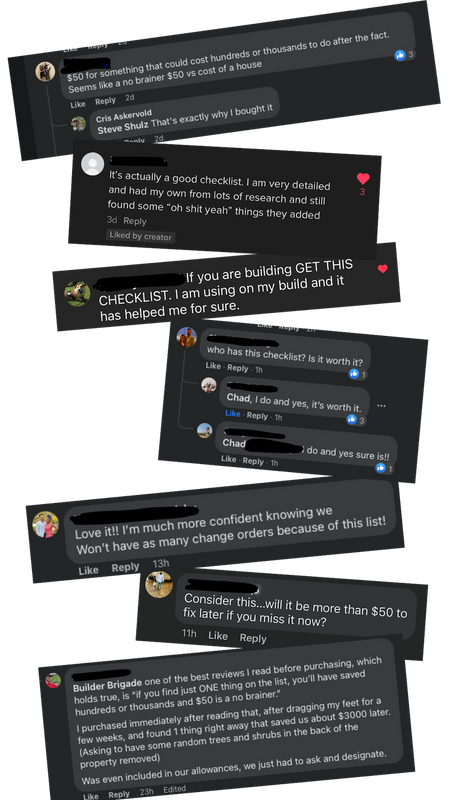 The Ultimate Home Building Checklist
This checklist pays for itself the instant you discover an upgrade or feature you want on your new home. It's a massive list of all the selections you could possibly want and includes mistakes to avoid as a homeowner 😅
Refined over the last 3 years with feedback from my community (+1 Million) of homeowners, contractors, and builders to make this an essential tool for anyone looking to have a house built, remodeled, or renovated 🔨
Get ALL our checklists and save 💰💰💰 with our BUNDLE
This Digital PDF includes:
700+ Selections / Features / Upgrades
40+ pages of checklist items
Home building mistakes to watch out for
Organized into Phases of Construction
Fixture, door, and window spreadsheet
Access to +50k Private Facebook Group
Free Quarterly checklist updates sent via email
100% Satisfaction Guaranteed
Want every checklist on the site? Get the BUNDLE here...
This checklist will:
Is there an editable version of the checklist?
Who can use these checklists?
FAQs
How to receive this digital item?
Is your checkout secure?
Do I get any future updates to the checklists?
Do you offer 100% satisfaction guarantee?
Do you provide digital copies or physical paper checklists?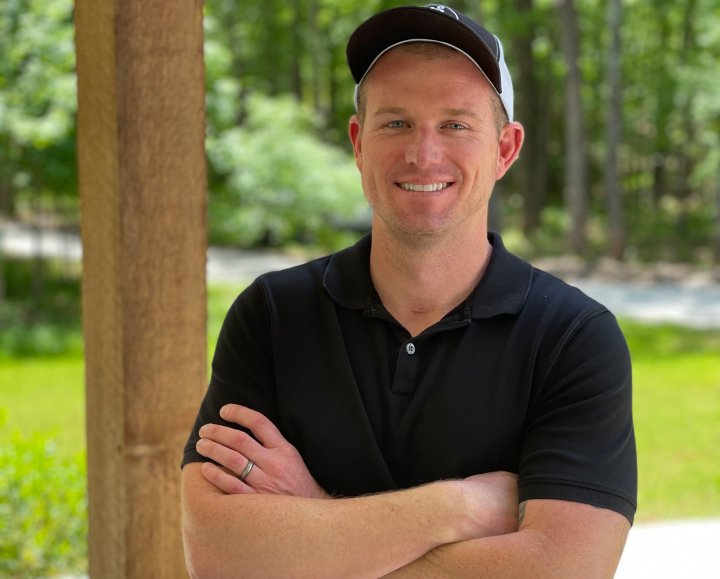 "This checklist will pay for itself the instant you discover an upgrade you want on your new build…"