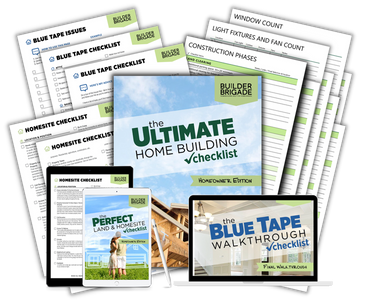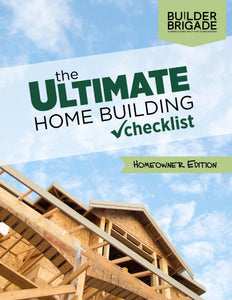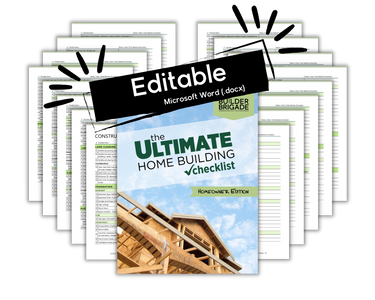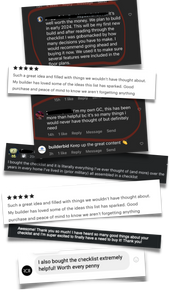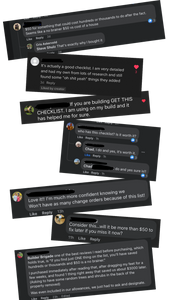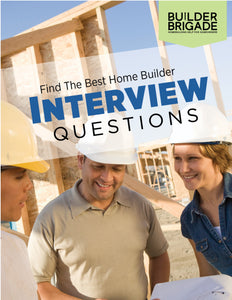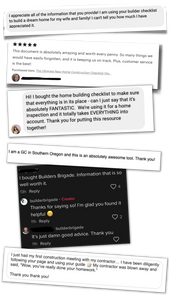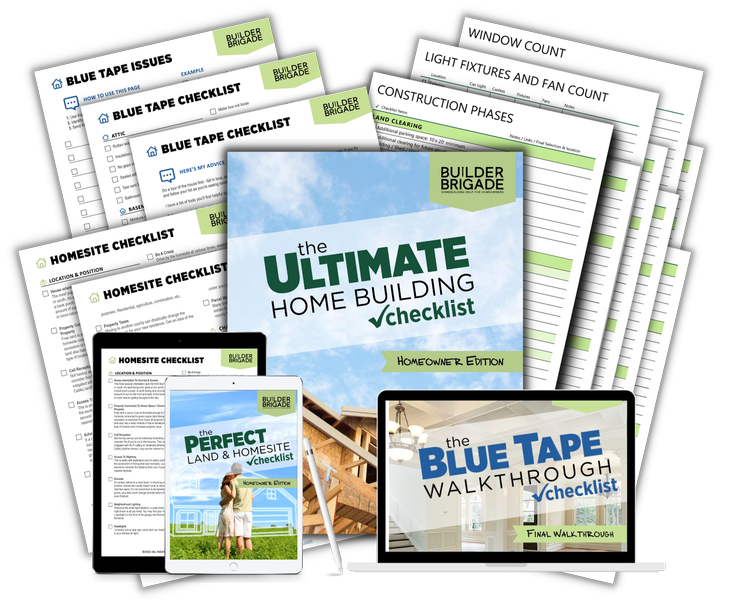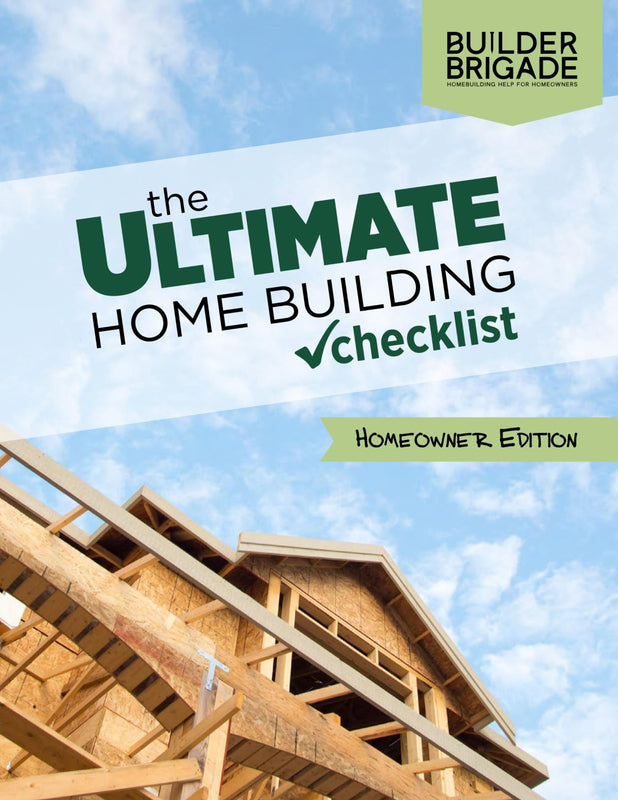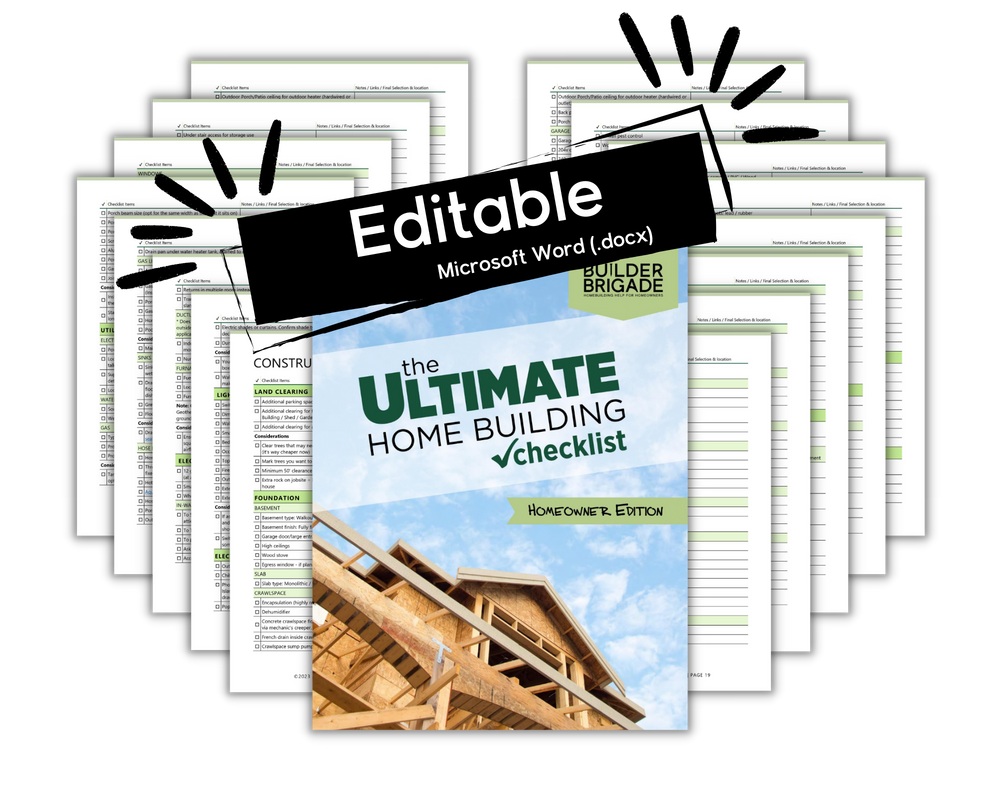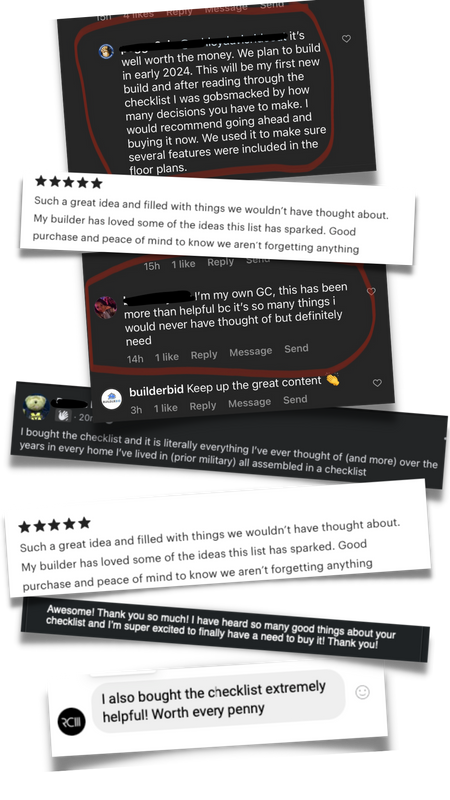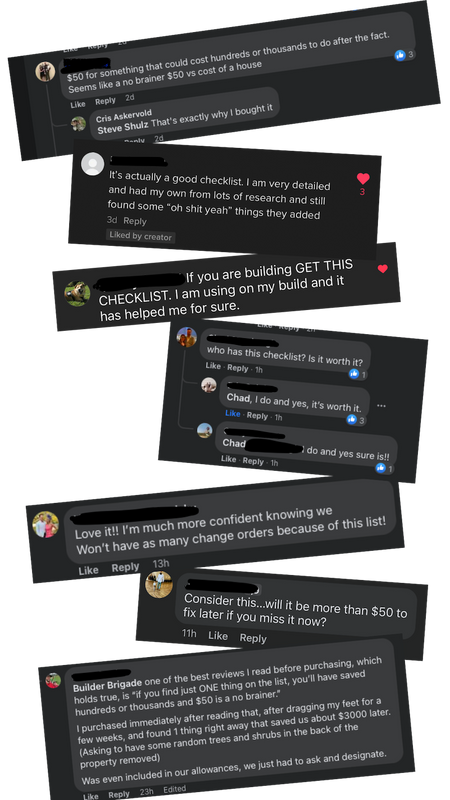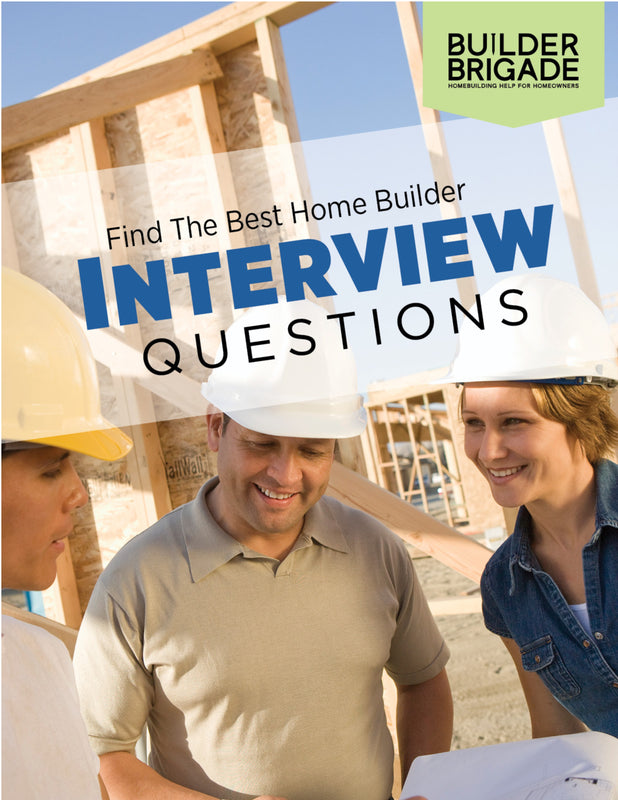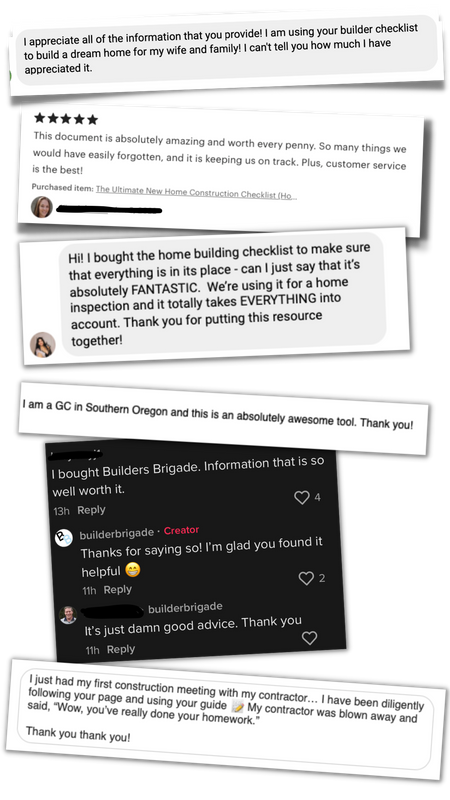 The Ultimate Home Building Bundle
In this digital bundle, you'll receive access to our best checklists:
The Ultimate Home Building Checklist w/editable version ($64 value)
The Blue Tape Walkthrough Checklist w/editable version ($24 value)
Find the Best Builder Interview Questions ($17 value)
The Perfect Land & Homesite Checklist ($17 value)
Also includes access to our +50k Facebook Group ($60/year value)
Total Bundle Value:
$182
100% satisfaction guaranteed
These digital checklists will:
Who can use these Checklists?
How to receive this digital item?
FAQs
How will I receive the checklists?
Is your checkout secure?
Do I get any future updates to the checklists?
Do you offer 100% satisfaction guarantee?
Do you provide digital copies or physical paper checklists?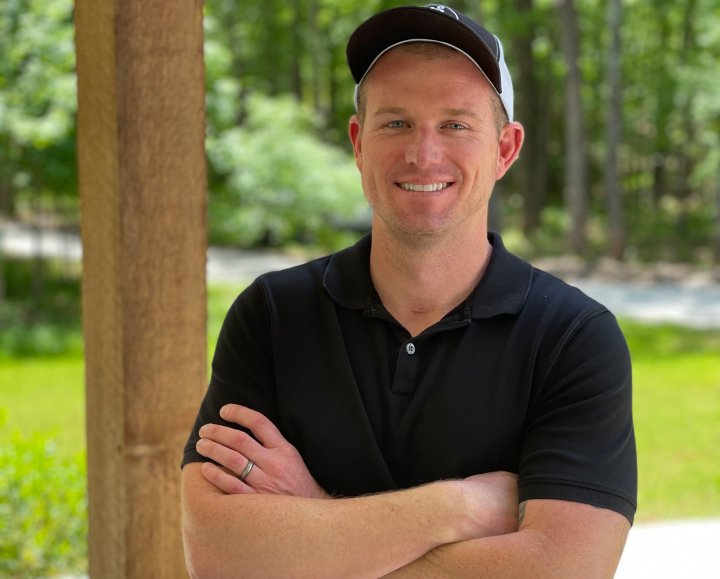 "This checklist will pay for itself the instant you discover an upgrade you want on your new build…"