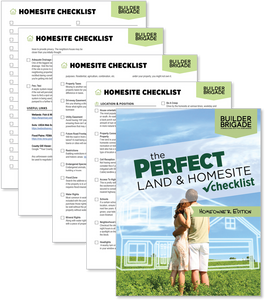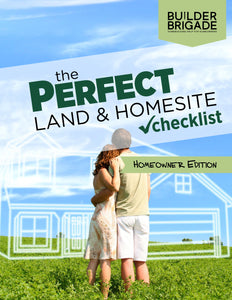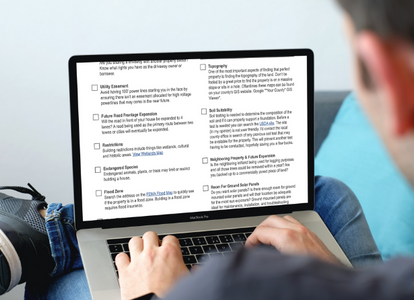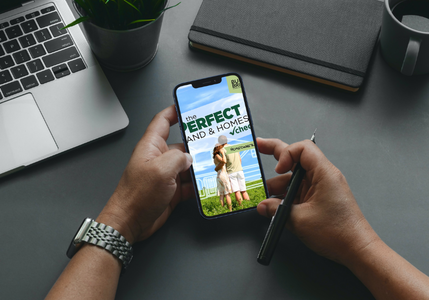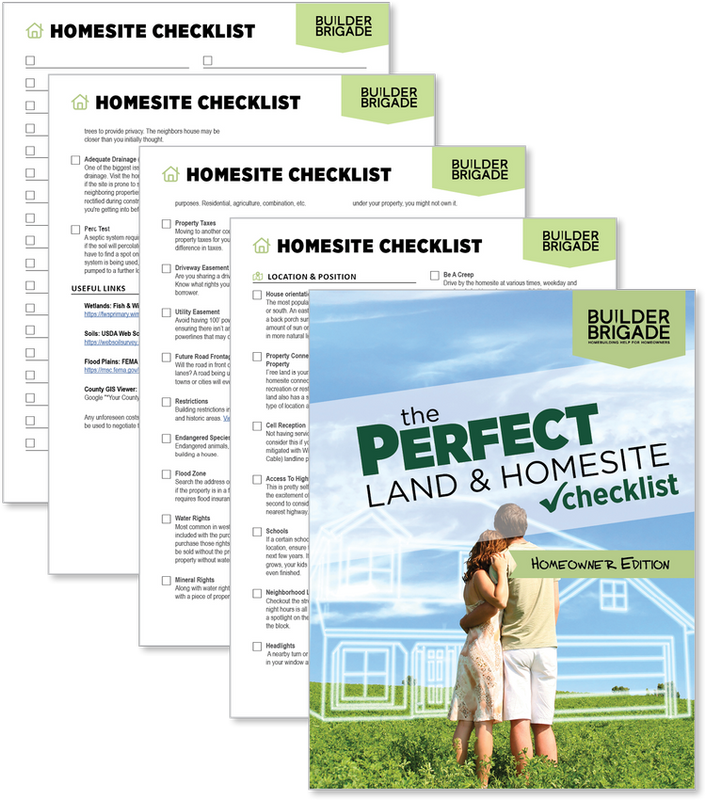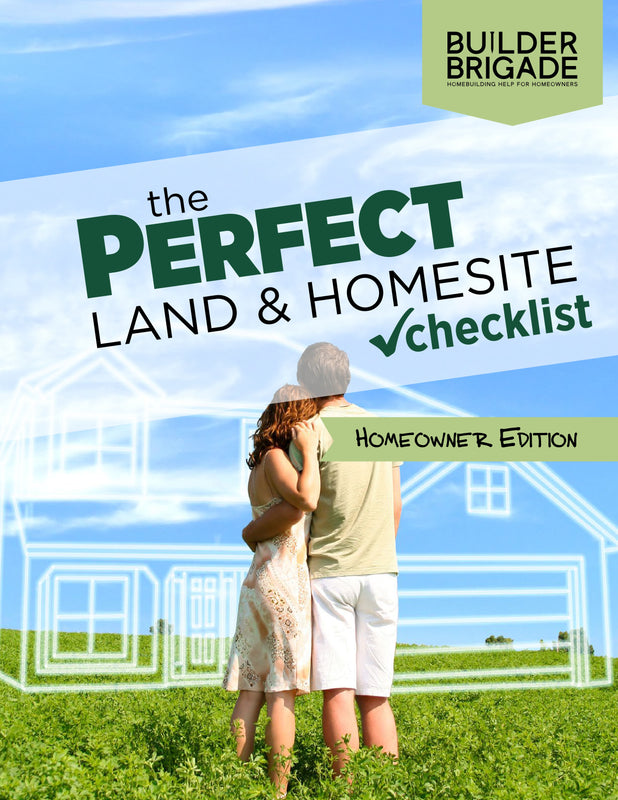 The Perfect Land & Homesite Checklist
Don't overlook the most important step in home building! Nothing worse than discovering problems with your location or lot right as you start breaking ground on your new home. 
100% satisfaction guaranteed
Checklist features and benefits:
It's a win-win
Who is this checklist for?
FAQs
How will I receive the checklists?
Is your checkout secure?
Do I get any future updates to the checklists?
Do you offer 100% satisfaction guarantee?
Do you provide digital copies or physical paper checklists?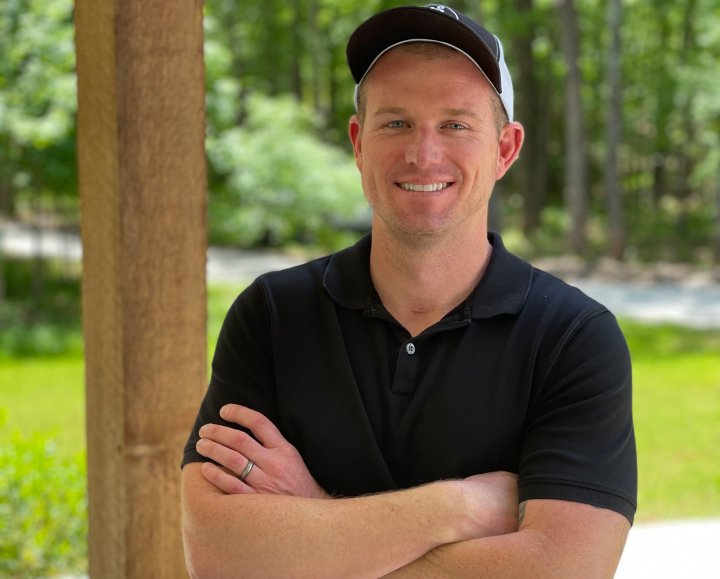 "This checklist will pay for itself the instant you discover an upgrade you want on your new build…"