Gas Tank: Bury underground or on the side of the house?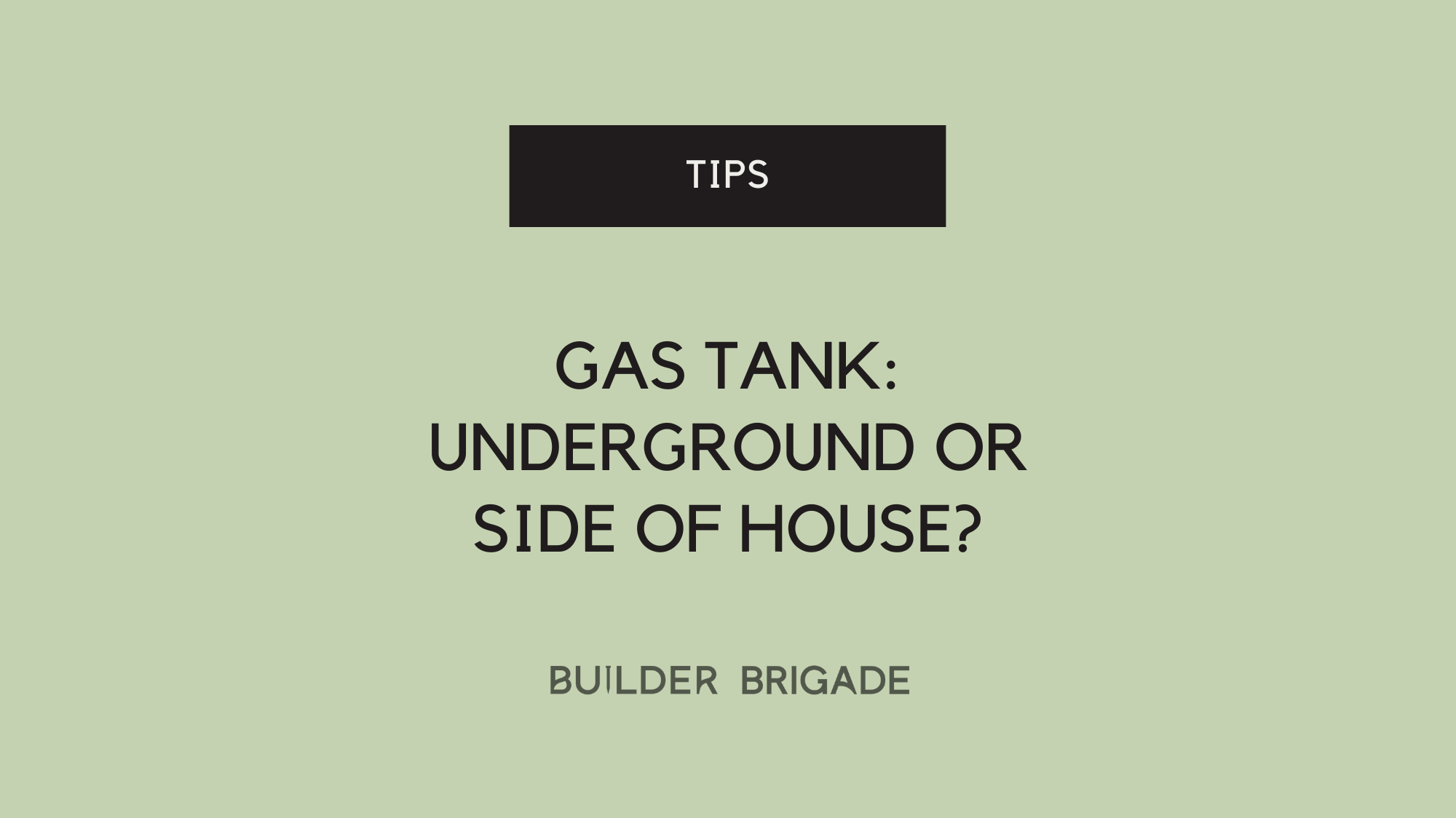 What you should know
Thinking about building a new home with an outdoor gas tank? This decision comes with two options. Option one: placing the tank on a concrete slab like we did!
Option two: placing the tank away from the house and underground. The underground option is done throughout the southern states. If you're building a new home up north, its best to check with your builder about the best route of action. Both are great options. Talk about it with your builder and see what works best for you!
Recap
Decide where to place the gas tank

Concrete Slab (as seen in video)

Running it away from the house underground